Adventure 3: Building Clippertopia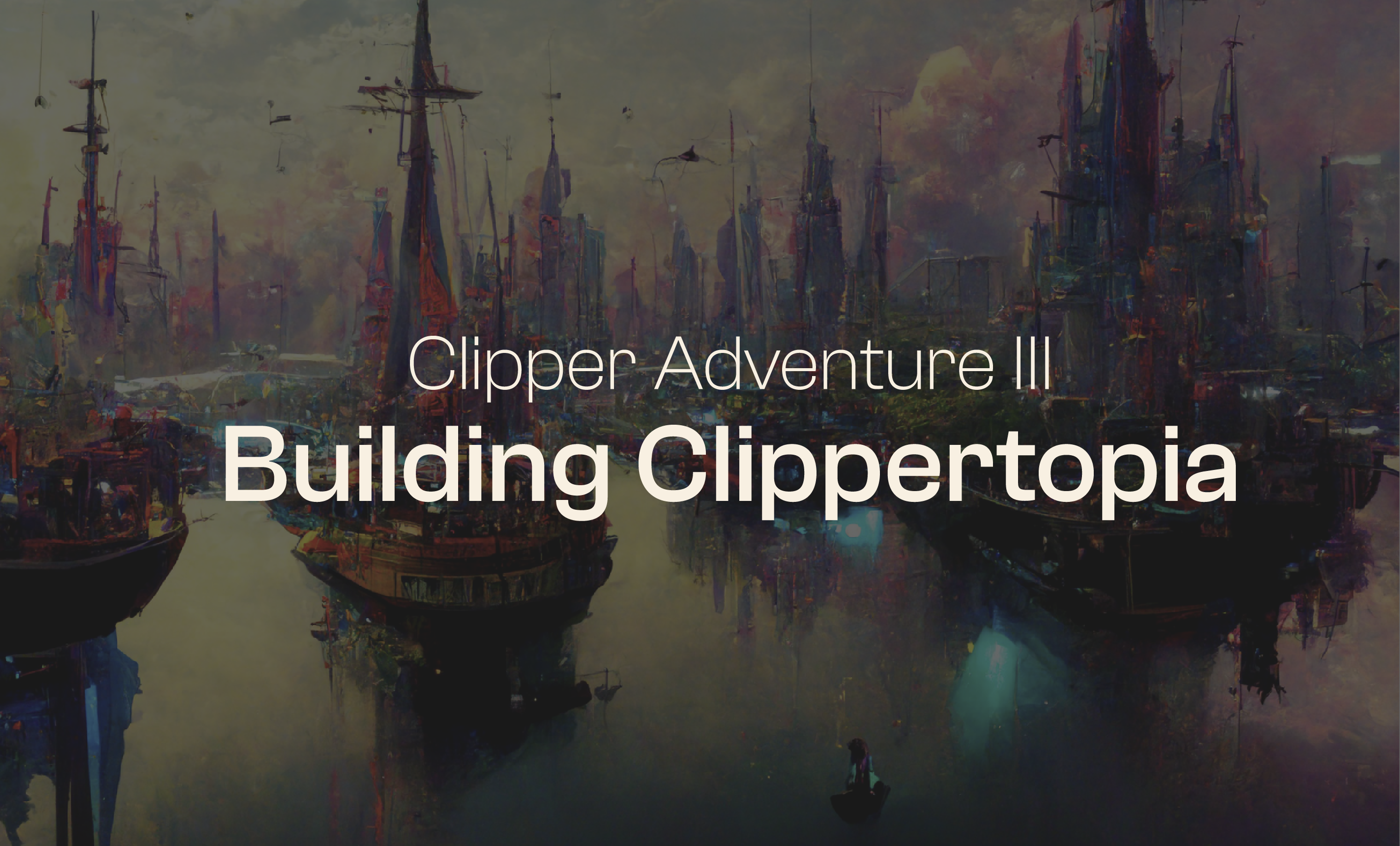 Ahoy, mateys–our next Adventure is fast approaching!
For all you greenhands out there, Adventures are an immersive experience that is a cross between a digital scavenger hunt and a turn-based game. Join one of six legendary pirate ships and compete against other crews to reap untold rewards and unlock new Clipper features.
On the last Adventure, veteran seadogs joined forces with eager newcomers to unlock Clipper Coves, a boundless fount of low-fee token swap options and LP opportunities. To avoid in-fighting and ensure future gains, you must now find a way to come together to create a lasting and prosperous pirate nation: Clippertopia!
Join the Adventure: Building Clippertopia
Adventure 3 officially kicks off on Monday, November 14th. Participation for Adventure 3 will be capped at 35,000 pirates, based on feedback from the previous Adventure.  
If you're eager to secure a spot, the Advanced Registration period (November 1-6) is your best chance to do so. Guarantee your participation in this Adventure and placement on your desired ship by completing the following steps:
Sign up for Advanced Registration by November 6th
Purchase an Advanced Access NFT (priced at $10, only 5,000 will be minted)
Note: Make sure you purchase and transfer the Advanced Access NFT with the wallet address you will be using for Adventure 3. This can't be changed.
All Early Access NFT sales proceeds go directly to AdmiralDAO, which oversees Clipper DEX and a growing fleet of custom DeFi products. Plus you get a sweet NFT to display in your soon-to-be-launched Clipper Character, Profile, and Inventory screen!
Your Ship Awaits
Following Adventure 2, many pirates expressed their desire for more storytelling and worldbuilding. We heard you loud and clear, and Adventure 3 is your chance to prove that some of the best "builders" in the crypto scene are community leaders and team players, not just founders and developers.
We're days away from setting sail, so if you haven't already be sure to join the Discord for the full details and updates. See you aboard!