Clipper Roadmap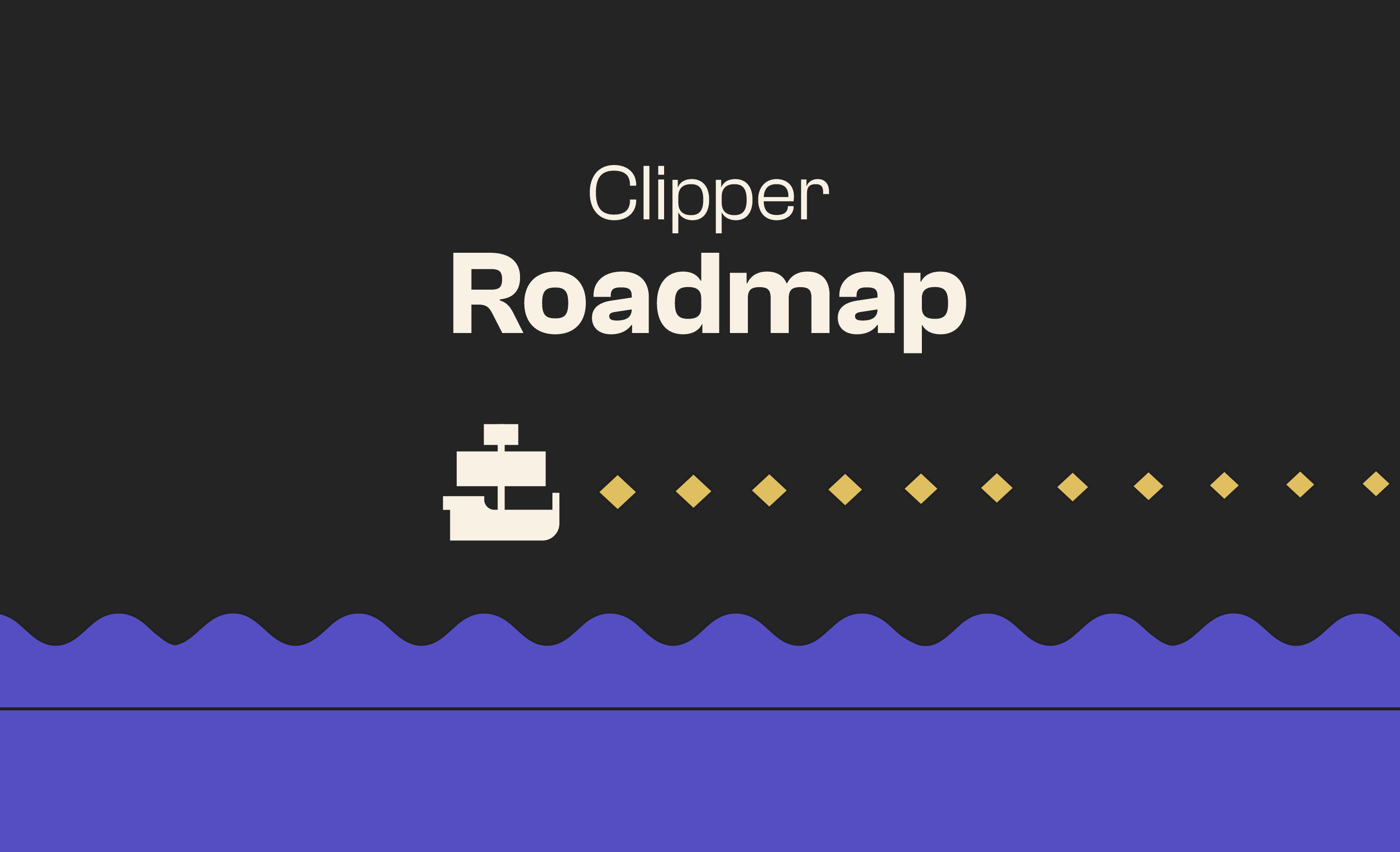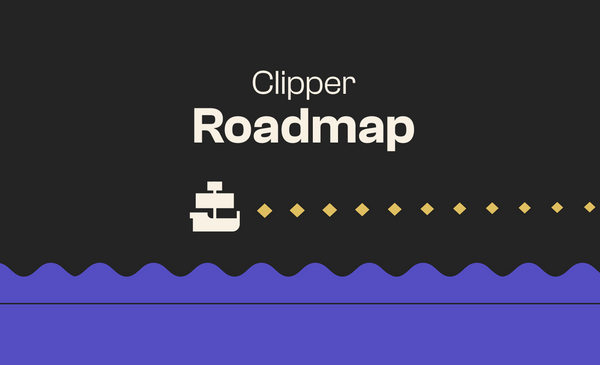 The Mission
Across the board, retail traders are paying unnecessarily high trading fees on established crypto exchanges. At centralized exchanges, they often pay up to 10x what institutional traders are charged  in relative terms. Meanwhile, most DEXs incentivize whale traders by maximizing liquidity in their pools, which reduces slippage on large trades but necessitates higher fees on small-to-medium sized trades.
That's why we're launching Clipper – a streamlined DEX specifically designed to offer the best prices anywhere for retail-sized trades (≤$10K). Clipper maintains smaller liquidity pools with TVL levels that achieve an optimal balance of fees and slippage for small trades. This curated, targeted approach will create an optimal environment for retail investors so they don't have to pay a premium on a centralized exchange or a "one-size-fits-all" DEX that is structured to disproportionately favor whale trades.
We've laid out Clipper's roadmap below. The initial stages focus on laying the foundations by ensuring the security of the exchange, before moving on to focus on trading fee and LP yield optimization. Once we've stabilized the core offerings, Clipper will gradually transition to a full community governance model while continuing to expand its crypto offerings and DeFi ecosystem integrations.

Phase 0 (Q2 2021): Opening the Shipyard
Over the last several months, we have been hard at work laying the foundations for Clipper, including refining the theory behind it, engaging thought-leaders in the community for feedback, developing the code, and formulating plans for launch. During this time we also established our online community channels and released an in-depth whitepaper outlining the technical concepts that underpin Clipper's design.
Laying the groundwork

Developed the code.
Wrote technical whitepaper.

Established official community channels & online presence
Phase 1 (June 22, 2021): Testing the Waters
This phase focuses on ensuring the security of the Clipper platform and pressure-testing our design via a soft launch, which will kick off with partial liquidity provided by strategic partners and other accredited fund providers. We'll also be wrapping up third-party security audits and incorporating their findings into our design.
Pressure test security

Secure seed pool funds.
Execute bug bounty & release findings.
Complete third-party audits with Solidified and Quantstamp.

Soft launch

Initiate seed pool of $1m (potential exploit bait) with 5 assets (wBTC, ETH, DAI, USDC, USDT).
Form governing DAO controlled by multi-sig signers.
Phase 2 (Q3 2021): Setting Sail
Official launch of the Clipper DEX, with a critical mass of liquidity and key partnerships.
Price & yield stabilization

Launch Clipper with LP from institutional and strategic contributors.

LP participants are selected on the basis of technical expertise, ecosystem value, regulatory considerations, and community support.

Launch on major DEX aggregators
Phase 3: All Hands on Deck
Once Clipper's trading fees and LP yields have been fully optimized, we plan to open the LP to the community at the same terms as earlier, institutional LPs.  We also plan to expand to other chains to reach as many users as possible. Finally, we plan to begin thinking about community governance.
Layer 2 & Polygon
Community (dates and details TBD)

Accept additional LP contributions.
Release native governance token.
Begin transition of DAO from multi-sig to full control by our community.
Phase 4: Full Speed Ahead
As Clipper unfurls its sails, we plan to focus on the continued expansion of the platform's crypto offerings and DeFi ecosystem integrations. This could mean introducing new tradable assets to Clipper's pools!
Take Control of Your DeFi Destiny
Every successful blockchain ecosystem needs to appeal to a diverse range of users, but not every project should offer everything at once. In fact, the opposite is often true. Shipyard Software is building elegant, specialized DEXs to provide best-in-class execution for every type of trade, trader, and financial instrument, because the "one-size-fits-all" approach is an outdated concept.
To that end, Shipyard's fleet of user-specific DEXs will serve as the navy of decentralized finance, ensuring safe seas for free and fair trade – and Clipper is just the start!
Sign up for our newsletter to stay abreast of our latest developments!