Announcing Clipper's New Farming Program!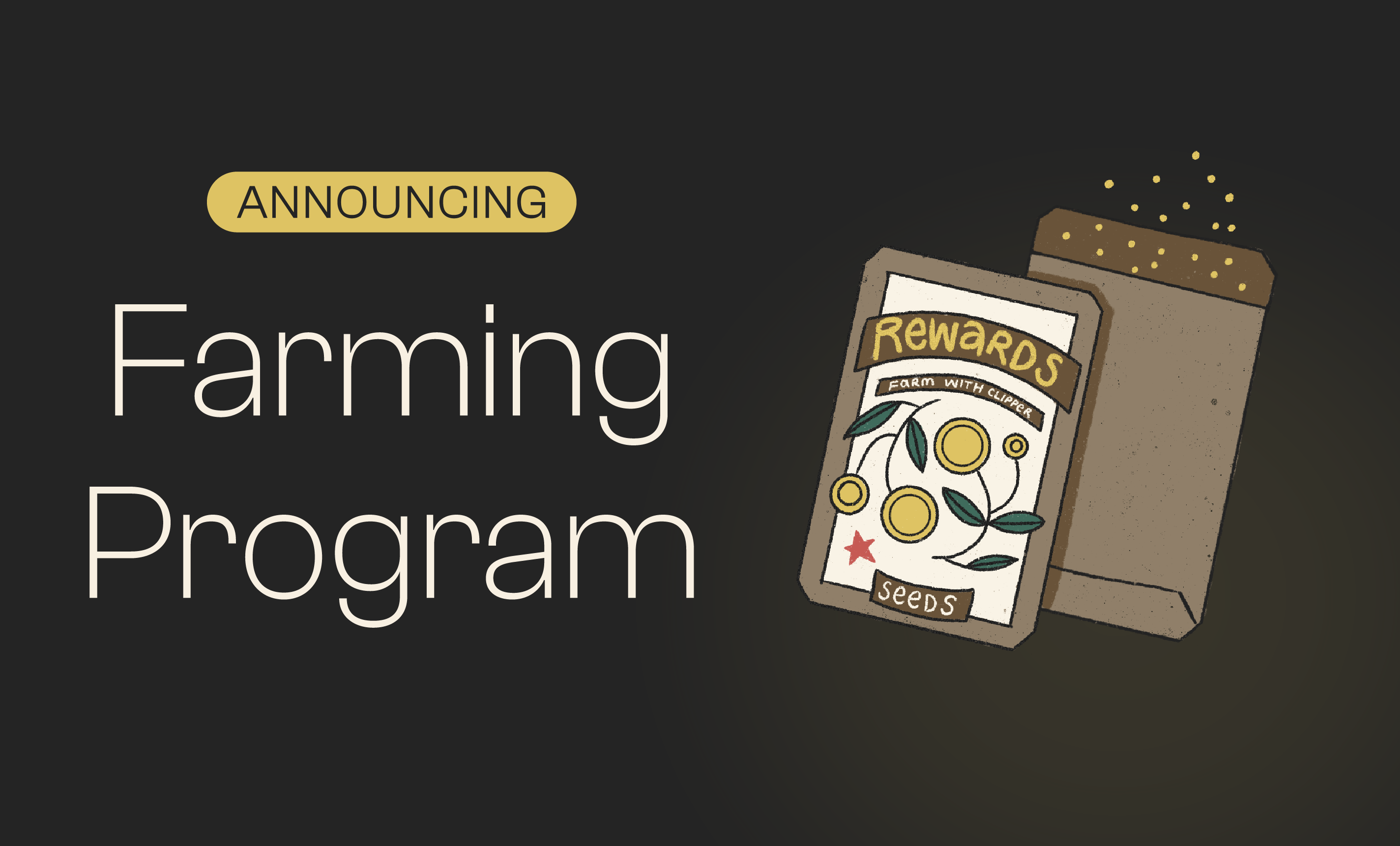 Clipper just launched a new farming program, offering LPs more options for collecting yield!
How Farming Works
Clipper LPs can now deposit into a farming contract when providing liquidity on Optimism. This new farming pool now serves as the default Core Pool on Optimism and enables LPs to earn reward tokens for staking liquidity. To kick off the program, farming is available on Optimism with OP as the reward token but will likely expand to other networks and reward options in the future.
The farming pool is a multi-asset pool made up of Core Assets. It functions like a Core Pool with the added benefit of farming rewards. It supports both individual asset and multi-asset deposits. When depositing into the farming pool, you will be shown your potential reward token earnings. Your rewards will depend not only on the size of your deposit and the pool size, but also on the duration for which you let your rewards grow. Rewards gradually accrue over a 30-day period. You can choose to harvest at any time, or you can maximize your claim by harvesting at the 30-day mark.
Just like in Core Pools, you'll receive ClipperLP tokens when depositing into the farming pool. ClipperLP is exchanged for reward tokens when you're ready to harvest.    
Harvesting
You can visit the Rewards page to view your harvest data and harvest rewards. Harvest data shows how much of your rewards are currently available to claim and how much time is left until you reach your maximum claim amount.
👉 For a step-by-step guide to farming and harvesting, check out the docs page.
Migrating Liquidity to the New Farming Pool
If you currently have liquidity staked in the old Optimism Core Pool, you'll want to transfer it to the new farming pool contract. If this is the case, you'll be notified on the Core Pool page and can follow the steps there to transfer it and start collecting rewards!