Congrats to the Pirates of Polygon Isles!
A Hearty Toast to the First of Many Clipper Adventures.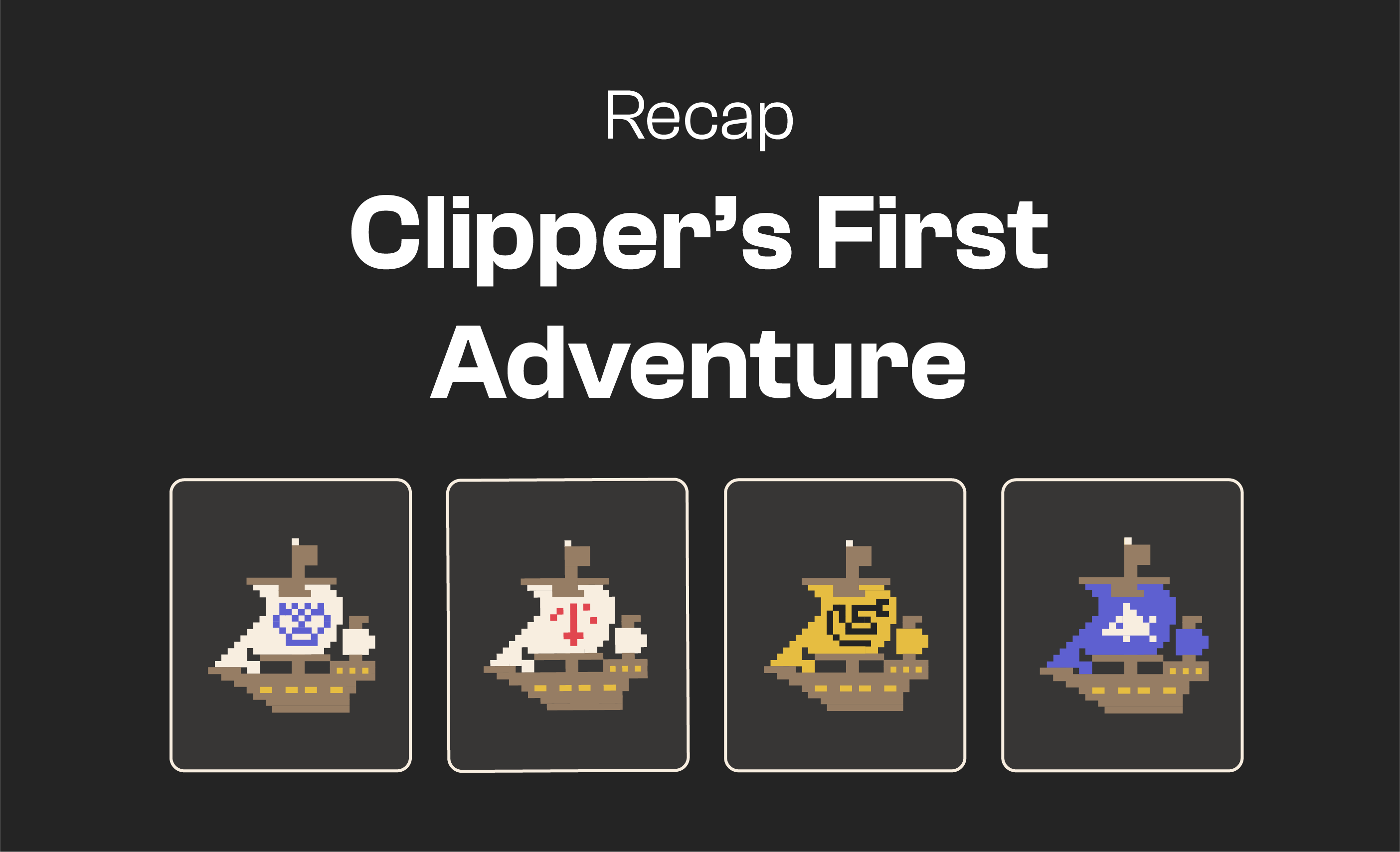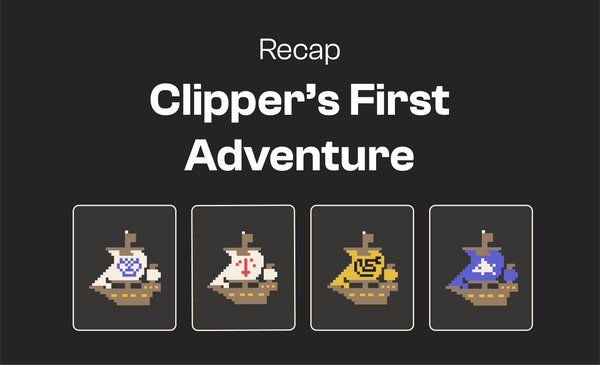 The world of DeFi has ushered in a golden age of exploration. That's why Clipper recently released its first community Adventure — the Search for Polygon Isles!
Adventures are an experience between a digital scavenger hunt and a turn-based game. Each adventure consists of several Ships, Captains, and a crew of pirates from the community. The Ships race through educational and collaborative activities in the digital world to try to accomplish the quests first.
In The Search for Polygon Isles, over 4,190 Clipper community members joined the journey, but only 2,631 managed to not be thrown overboard, and claimed their rewards. Participants didn't know what this challenge would entail when they first set sail, however by boldly embracing this Adventure they demonstrated the same curiosity and open-mindedness that led them to the DeFi seas in the first place.
Every DeFi pirate who made it to Polygon Isles earned the right to participate in the Polygon CLP; more importantly they showed their fellow community members how to benefit from Clipper's Polygon integration, both as a liquidity provider and as a regular user. It's clear that Clipper was needed on Polygon, because since launching it has had the best prices of any DEX and provided strong organic yields. We'd like to thank Fantom, Avalanche, Optimism, Polkadot Moonbeam, and Synapse for joining our merry lot and giving us plenty more reasons to collaborate in the future!
This was Clipper's first Adventure and it certainly won't be the last. The feedback we've received so far has been great! Most DeFi pirates who provided feedback enjoyed collaborating with other DeFi projects during the Search for Polygon Isles, and many of you expressed interest in having more puzzles in future Adventures. Some of the best quotes included:
"That was an awesome way to connect people in learning about the project with a rewarding system. ​​​​I enjoyed getting to know the members of the community in a playful environment that didn't feel forced."
"What I liked most about these adventures was the interaction and helping each other with pirates from different ships. It showed that we were all going towards the same goal. I met very interesting people thanks to your project. "
"I love the theme of pirates and sea voyages, it's not boring, the tasks are not trivial, I learned what a Clipper is, this is a Dutch merchant ship that sails into the Indian Ocean. The quests were unique and unusual for the current market!"
Of course, there was helpful feedback. The community prefers smaller team sizes and clearer scoring systems, so Clipper's next adventure will focus on that, among other areas for improvement. We are hiring a new full-time team member to manage adventures, partnerships and community engagement - if you're interested in the role, please join our Discord and let the team know!
We're months away from the next Clipper Adventure, in the meantime we encourage you to take a seat, grab a pint, and relax. If you completed every quest and made it all the way to Polygon Isles, don't forget to log in to OpenSea with the wallet you used to deposit liquidity and check out your Exclusive NFT! And while it's great to rant and rave about your Polygon Isles experience on Discord, we hope you share more of your harshest criticisms — and favorite memories — in our feedback survey.
Thanks for playing, see you on the next adventure!