(Re)introducing Clipper, the Blue Chip DEX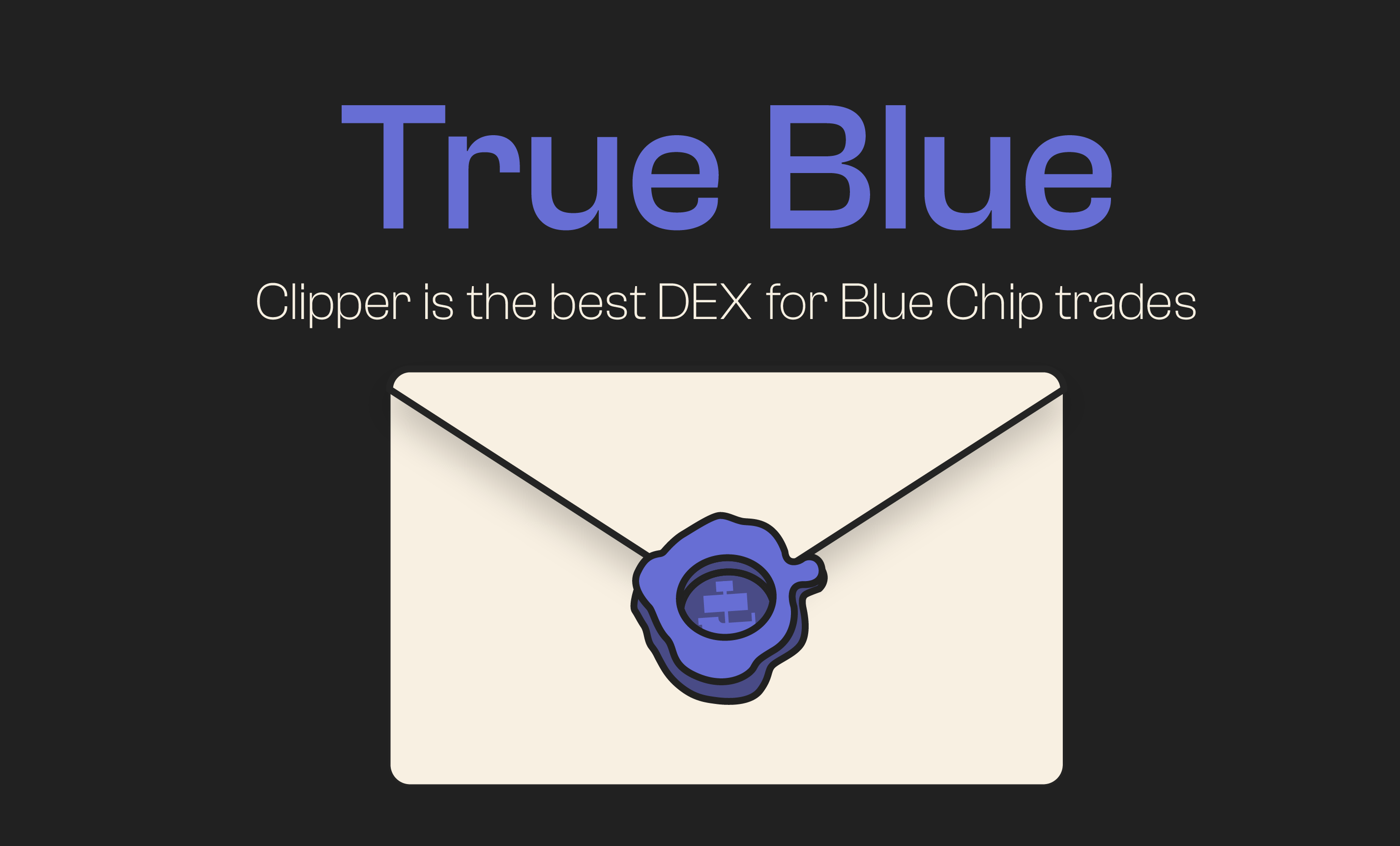 DeFi moves fast. In the two years since it launched, Clipper has undergone significant growth - and multiple iterations - to find its fit as the best DEX for everyday traders. When we first launched we optimized the platform for trades under $10k. As the product evolved we realized we could maintain superior performance for trades under $10k while also providing best prices for trades under $50k. Optimizing around traders has motivated our team from day one, and thanks to that focus we are excited to announce another significant milestone in our journey — Clipper is now the best DEX for trading blue-chip crypto pairs.
Today, more than 70%+ of all DEX trading volume is in blue-chip pairs like ETH, WBC, USD stablecoins, and the native tokens of other chains. Clipper is uniquely positioned to serve blue-chip traders while ensuring that the services we provide retail traders stay built into the platform. Clipper will maintain all its advantages for everyday traders - low fees, low slippage, great prices - while the platform extends its remit to service larger trades across these core crypto assets.
Clipper's ambition is to be the most effective platform in DeFi for LPs, traders, DAOs, and institutional investors. Our innovative Formula Market Maker architecture is designed to facilitate efficient price discovery while only executing trades that profit LPs. This is the story behind our low prices for traders and benchmark-beating returns for LPs. Coupling the most competitive prices in DeFi for blue-chips trades with sustainable returns for LPs through Clipper's Daily Rebalancing Portfolio means Clipper is the best place to both hold and trade blue chip crypto assets.
In DeFi, evolution is required. Clipper has hustled relentlessly the past two years to stay ahead of the curve by listening to protocol users and designing around their needs. That's the key to its success and part of its mission to drive value for every DEX user.
Clipper will continue to provide educational resources to bridge knowledge gaps, while ensuring every member of the DeFi community can enjoy lower prices and higher returns on the assets they use most. We invite you to join AdmiralDAO, the DAO behind Clipper, as it paves the way for a more inclusive and prosperous DeFi landscape.