Wen Is Now: Decentralized Governance Is Coming to the Clipper Community!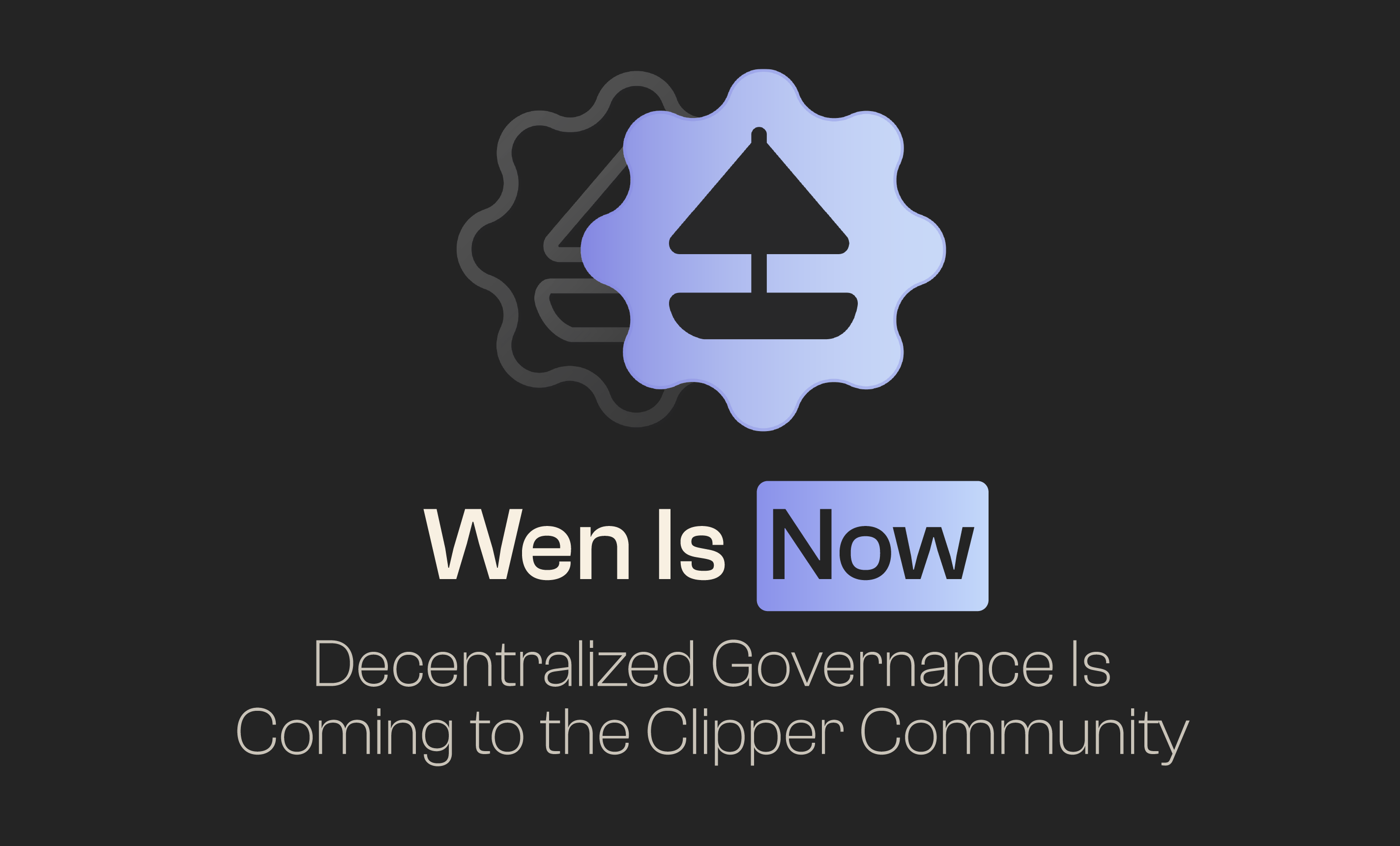 Since launching in 2021, Clipper has blown past milestone after milestone. It has evolved from the best DEX for Retail Traders™ to the best DEX for all Bluechip Swaps. It has helped more than 200,000 traders complete nearly 2 million transactions. It's done so by deploying LP capital more effectively than its many DEX rivals, making Clipper the only profitable DEX in DeFi. And while the product has been a success - even in the face of significant market headwinds - Clipper's biggest accomplishment by far is the vibrant, engaged, pirate-loving community that makes it what it is and will ensure its success in the future.
That's why decentralizing governance is critical. In 2022, AdmiralDAO was launched with a view to unite Clipper and affiliated projects in a formal and compliant decentralized fashion. Coordinating governance was attempted using ClipperLP, but that has proven unwieldy, technically complex, and contrary to the purpose of putting power in the hands of the doers. Instead, the community proposed and voted on an exciting proposal, which is…
The Clipper community will soon be taking charge of Clipper through the issuance of AdmiralDAO's SAIL token! This governance token is planned to go live by the end of August, 2023.
It will be distributed by airdrop to reward active community members - including Adventure participants and Discord contributors - bringing the community's energy to the DAO for DeFi builders.
Through SAIL, active community members will be empowered to engage in AdmiralDAO governance. Anyone who wants to contribute to the future of free and fair markets will be able to join.
To understand what criteria were used to determine eligibility for the airdrop you can read the Wallet Qualification Notion doc.
If you are not included in the initial airdrop don't despair! We expect there will be many ways to earn SAIL, including by participating in AdmiralDAO and by liquidity farming on Clipper. There will also be a separate airdrop for L2s once SAIL is live on those chains.
What's the fastest way to earn SAIL and participate in AdmiralDAO? Join the Clipper Community on its Fourth Adventure, the BIG ONE.
Details on tokenomics, governance process, and ways to claim will come out on launch, published to the community first.