You've Freed the Spirits of Clipper Coves!
Our second adventure, the Spirits of Clipper Coves, unlocked an exciting new Clipper product that offers low-fee trades between any token pairs on Polygon and Moonbeam!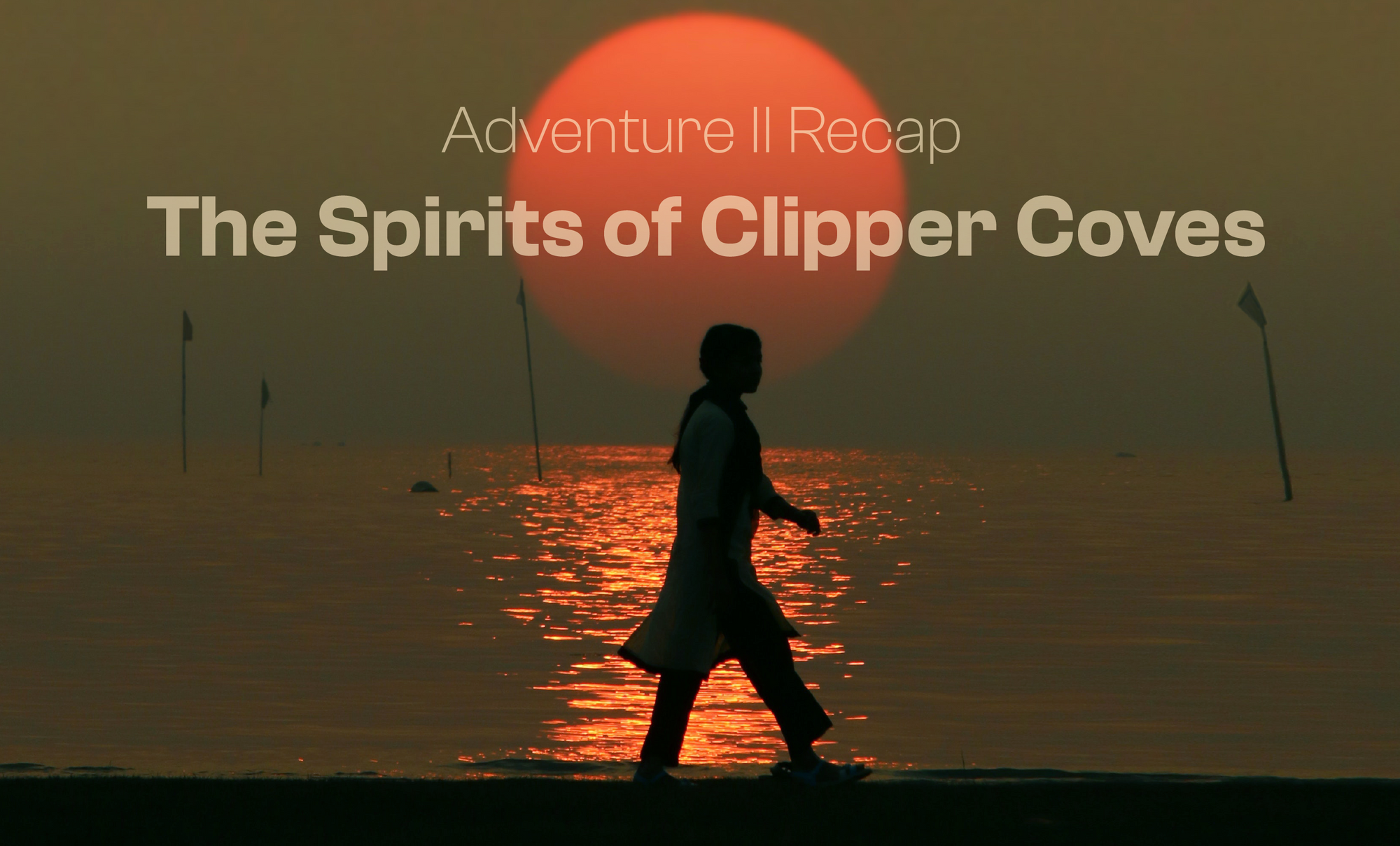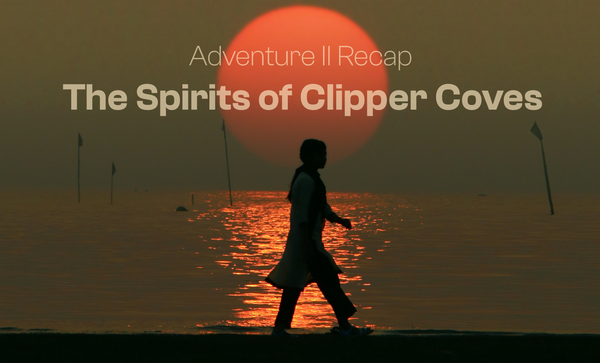 Many moons ago, the Pirates of Polygon Isles ushered in Clipper's first golden age of exploration. And this past month, our second adventure, the Spirits of Clipper Coves, unlocked an exciting new Clipper product that offers low-fee trades between any token pairs on Polygon and Moonbeam!
Over 23,000 Clipper community members took part in the Spirits of Clipper Coves, with 13,153 tenacious pirates rising to the occasion and fighting their way to the very end. These community members were the first to breach the shores of Clipper Coves and over 700 Coves were created in the first few days following Adventure 2, generating roughly 80,000 low-fee trades via Coves' user-generated pools.
These pirates engaged in daring sea battles, followed a spirit's trail through a haunted mainland, recovered their ship's Item of Power, reawakened ancient stone ships, and freed six legendary captains from their interdimensional prison.  Most importantly, fun was had by all!
Every pirate who planted their flag on Clipper Coves received special Discord roles celebrating their achievements during this Adventure, in addition to a limited-edition NFT of their legendary pirate ship, with a matching Discord role to boot. Some of you even managed to further distinguish yourselves by earning special Adventure VIP titles and event-specific Discord badges for being outstanding codebreakers and gunners.
These insignias grant you gated access to exclusive Clipper community channels, and all rewards from Adventures will have utility within the Clipperverse!
On top of that, we've released a limited-edition series of Captain's Trading Cards that commemorate the legendary founders of each pirate ship – and the Clipper crews that set them free! Only 200 NFTs will ever be minted for each of the six captains (totalling 1,200 NFTs) and 50 NFTs per captain are currently available for sale on OpenSea. These rare collectibles will confer special benefits to their holders in future Adventures, so if you want to gain an edge be sure to snag one on OpenSea!
The Pirates of Adventure 2 Have Spoken
The feedback we've received so far has been very positive. The Captains played an enormous role in this Adventure, and congrats to Chu Clipper (Fleet Elite), Akig (Bloodsail Bandit), chocoblocko (Flying Dutchman), Admiral (Sapphire Sphynx), and Ced Crypto (Amaranth Argo) for being the most widely praised leaders in the survey results! We'd also like to give a shout-out to the Bloodsail Bandits captains for having the most upvoted captains among the top 10 captains list in the feedback results, despite Bloodsail crewmates only accounting for 12.2% of all survey respondents. All you captains – not just the ones mentioned above – went above and beyond in this Adventure, and we're glad you didn't jump ship in the face of countless trials and tribulations! 😉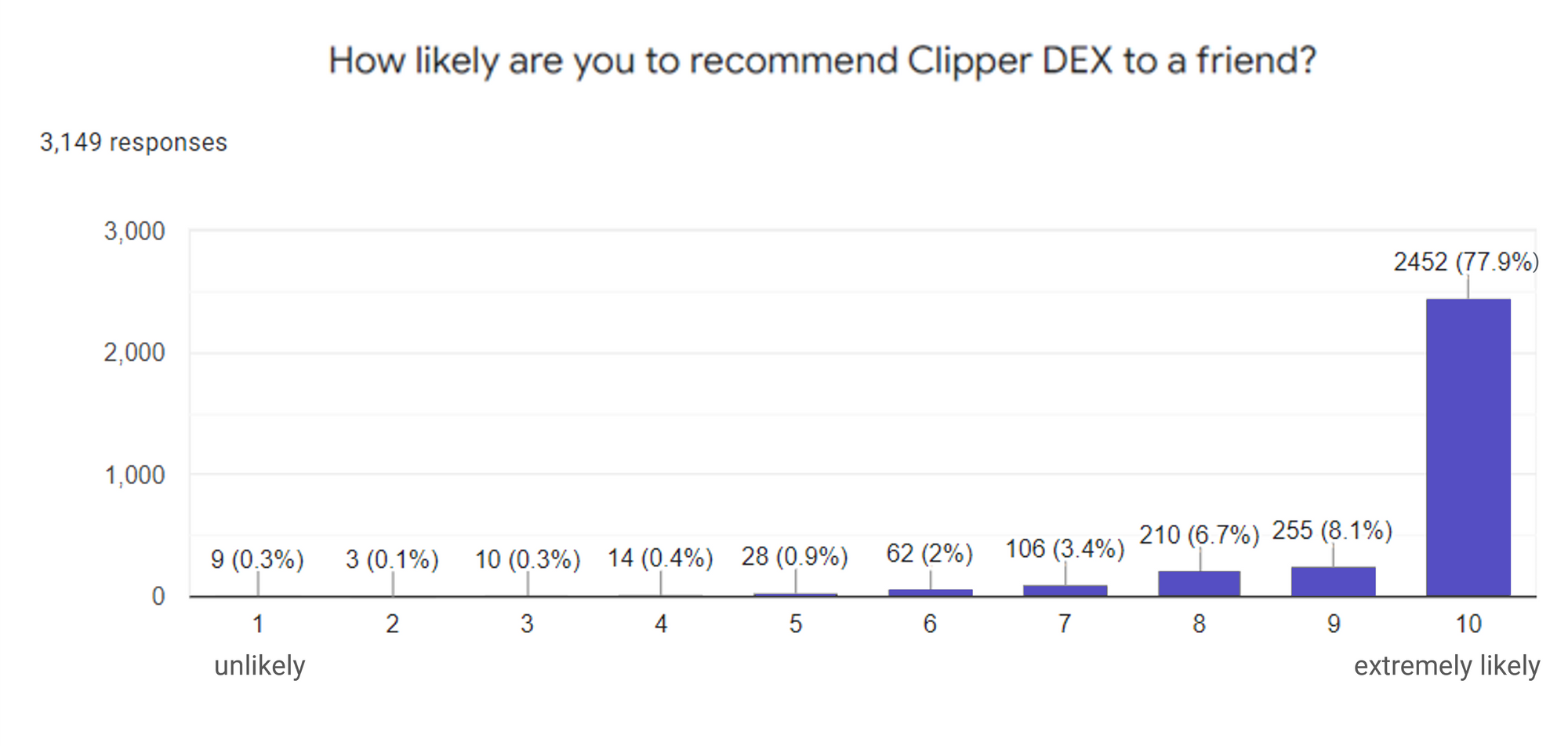 Some of the best community quotes included:
"The adventure turned out to be really interesting, perhaps nowhere did I meet such close interaction with the participants. I like that everyone can express themselves, communicate with the team and just have a great time. The help of the captains had a great influence on me, many thanks to them!" – Golden Galleon
"Everything was very interesting and sometimes I catch myself thinking that it's not enough, I want more… but most of all I liked the sea battle!" – Flying Dutchman crew member
"I like the theme of the project and it makes it more exciting. As a community manager of Galleon, which has a similar theme (pirates) I had a lot of fun here and am glad to be involved even more!" – Fleet Elite crew member
"I liked the idea and implementation - everything was interesting and cool. I enjoyed the experience of using the new features of the product as well as the plot and visual component of the adventure." – Amaranth Argo crew member
"It was an exciting adventure! And most importantly, it made the team become one, everyone helped each other, which led our ship to victory!  I also liked that in addition to the platform test itself, there were also interesting games for teams, which gave the adventure some zest, originality and a desire to visit the adventure every hour and day!" – Bloodsail Bandit crew member
"I was very attracted by the fact that the game was a team game. It really brings people together. This is what we lack so much, this is what each of us should strive for. Mutual help, support, trust. It was great, thank you!" – Sapphire Sphynx crew member
Onwards and Upwards!
Some of you also included some helpful feedback on how to make the next Adventure even more rewarding and enjoyable, which we will definitely take to heart. There was a major difference in the size of each crew during this Adventure, and we will find a way to balance this in the future. Also, we'll be sure to have clear instructions in all future Adventures to make it easier for our global community to dive right in.
We're also aware that many of you are eager to engage with other DeFi projects and communities. While this Adventure ended up being more in-house - we didn't want our pirates to wait too long for Adventure II - we plan on greatly expanding the Clipperverse in the next Adventure, and our collaborative partners will be a big part of that!
The next Clipper Adventure will take place before summer ends , and we promise a rip-roaring escapade involving multiple DeFi partners and more utility to your rewards. In the meantime feel free to strap up, grab a Captain's Trading Card NFT, and make your own mischief!
Thanks for playing, see you on the next adventure!