Maximizing Your SAIL Earnings With Clipper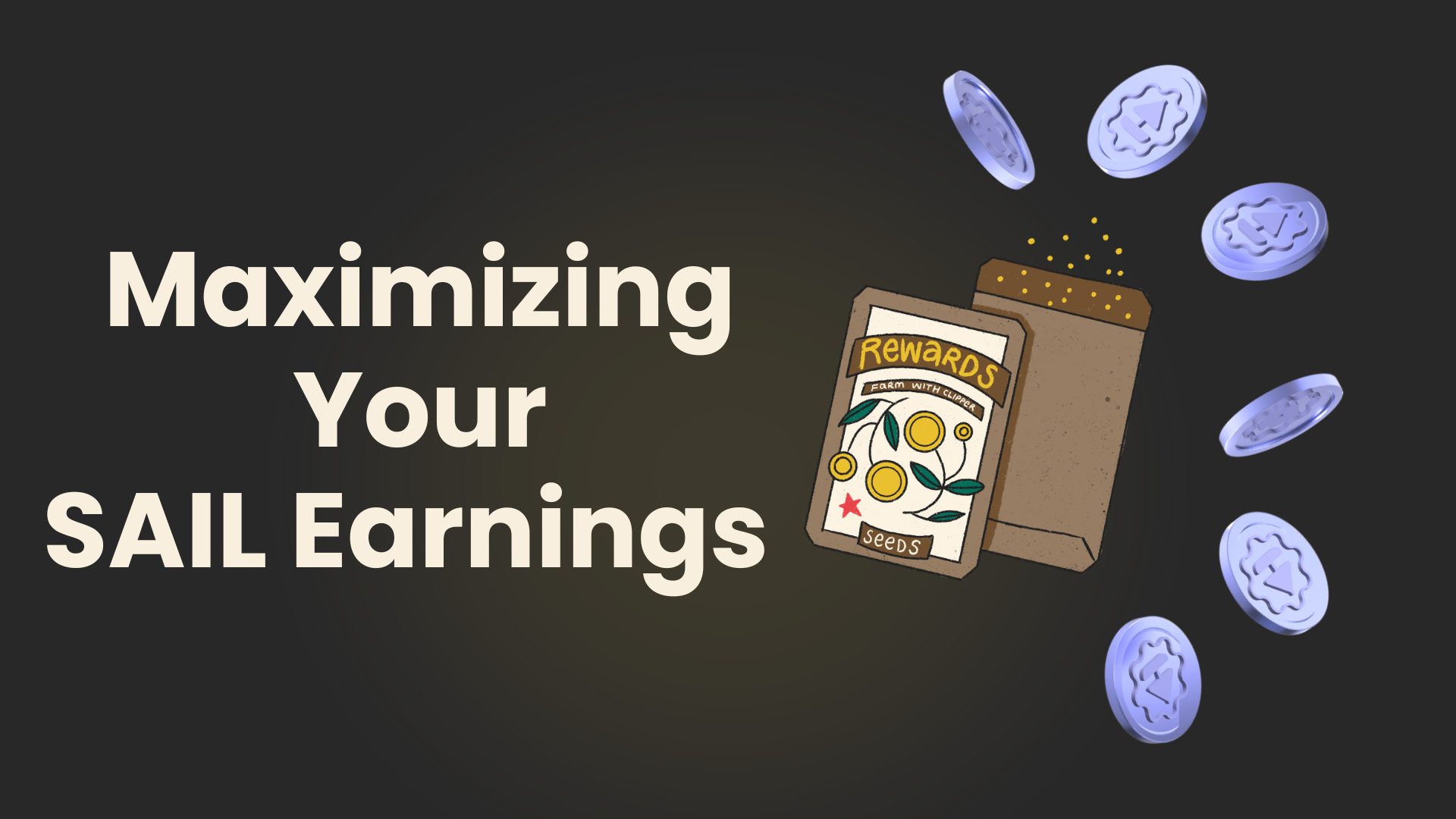 SAIL is the heart of the AdmiralDAO ecosystem, powering Clipper and charting a course to freer and fairer global markets. Thanks to early governance proposals, Clipper LPs and SAIL token holders now have the opportunity to maximize their SAIL holdings through a combination of farming and staking, all while benefiting from the power of Clipper's above-market returns.
Earn SAIL Through Farming
On Clipper's Ethereum and Optimism deployments, LPs earn SAIL yields on all deposits. Leave your liquidity in for 30 days to earn the maximum SAIL rewards.
Maximize Your SAIL Returns with veSAIL
AdmiralDAO recently launched its vote escrowed token veSAIL, creating an opportunity for SAIL holders to multiply their SAIL. By staking in the veSAIL escrow account, you can continue growing your SAIL holdings while retaining all of your DAO voting power. Currently, there's no required lockup period for veSAIL. You can convert your veSAIL back to SAIL at any time to reap your rewards.
The formula for maximizing your SAIL earnings is simple: LP in Clipper –> Earn SAIL –> Stake your SAIL for veSAIL –> Earn more SAIL –> Repeat.
Strategic Entry: Be the Smart Money
Early institutional investors in Shipyard Software will receive SAIL tokens*. These investors' effective cost was $0.065 per token. Their decision underlines the confidence of industry leaders in the potential of AdmiralDAO, and Clipper's fundamentals.
Coupled with the staking and rewards system, SAIL enthusiasts can add referrals to their list of SAIL-maximizing tools. Create your own affiliate link and invite others to be early on SAIL. Create your personalized affiliate link on fuul.xyz. Every dollar your referrals deposit earns you 2 SAIL. Turn those SAIL into veSAIL and keep earning!
*Note: This was not a private token sale. Investors in Shipyard Software receive tokens through a dividend, subject to published vesting schedules.